A&V Water jet machine is a very cost effective product. With manufacturing team in China, incorporating with famous brands on core parts, we are able to make it so competitive in pricing and so reliable in quality. The staring price is just above $40k.
GET A QUOTE
PartnerA&V Waterjet partners with industry leaders.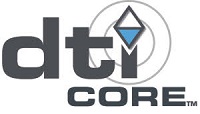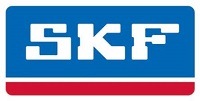 Why A&V Waterjet System?
A&V Waterjet is a global waterjet manufacturing and sales network. With high quality and cost effective 3 axis, 4 axis and 5 axis machines in stock A&V Waterjet has been doing great in the North America market since 2009. With a highly trained service team A&V Waterjet is capable of offering a complete coverage including installation, training, and service after sales. A&V Waterjet has placed over 150 machines in North America region, and continue to grow worldwide.
Everything you need to knowAbout Waterjet
A water jet cutter is a tool capable of slicing into metal or other materials using a jet of water at high velocity and pressure, or a mixture of water and an abrasive substance. The process is essentially the same as water erosion found in nature but greatly accelerated and concentrated.
Read more
Waterjet can cut through just about any materials that can be placed under its cutting head. Here is a list of material that can be process with waterjet: Aluminum sheets, stone, foam, glass, plastic, leather, tile, paper, food, rubber and many others.
Read more
Water is mechanically pressurized up to 90,000 psi (6,200 bar), focused and forced through a very small nuzzle (approximately 0.1 to 0.2 mm) for the purpose of material cutting. In the absence of any abrasive this is named as "pure waterjets."
Read more
More questions on waterjet?
Here is everything you need to know.
Read more
What they sayTESTIMONIALS
Please fill out the form to get a quoteGet a Quote
Find usGET IN TOUCH
Our headquarters
10501 N Commerce Street, Mequon, WI 53092, USA